I have CBD product samples and have used CBD massage oil as indicated. Because CBD products are much more expensive I am unable to continue to use them in regually priced sessions. I will continue to use CBD products as the client prefers for the first time or two so the client can get trial to see how it works for them. However, after that point I will increase my prices $2.00 per session.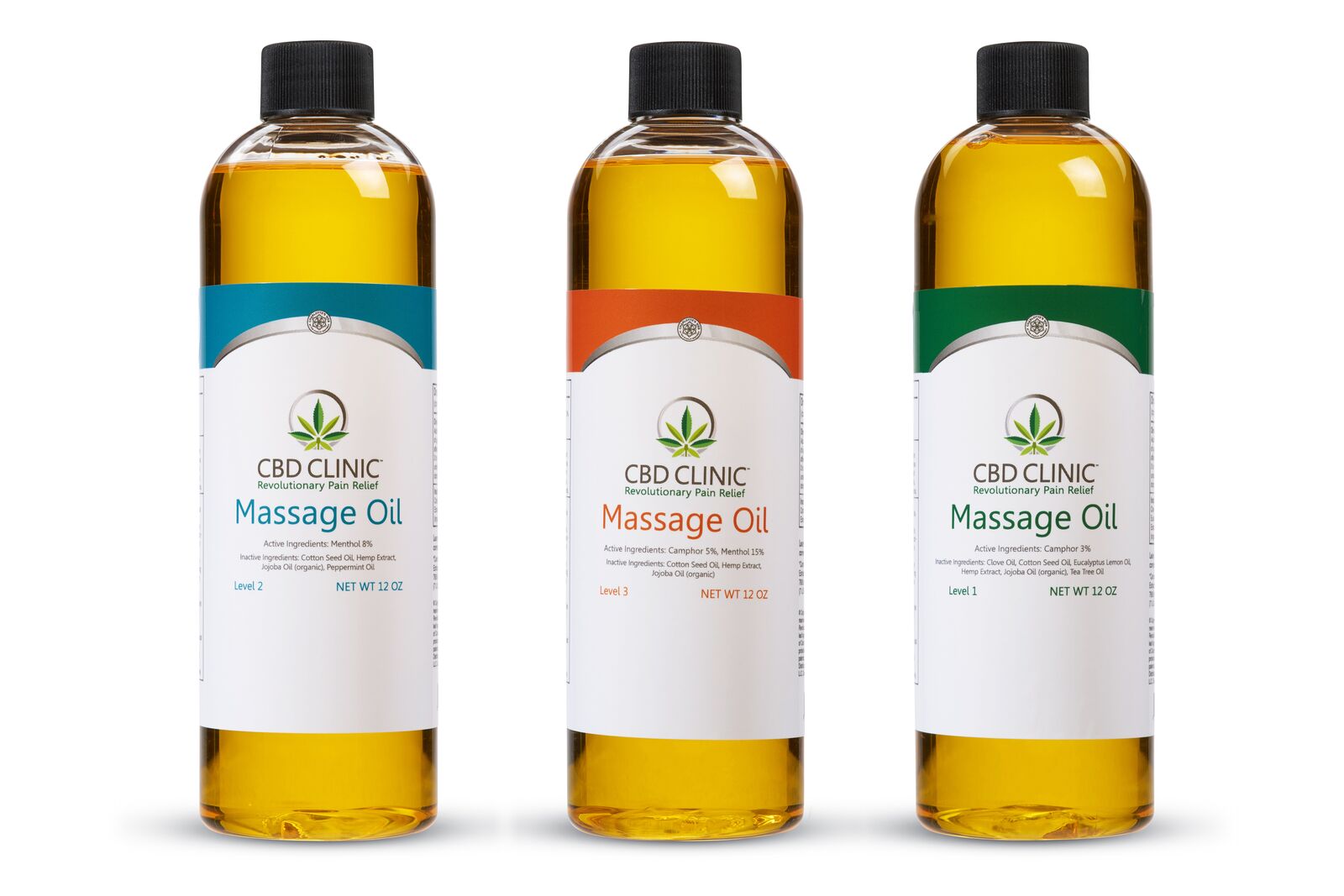 Massage oils I can use in your sessions.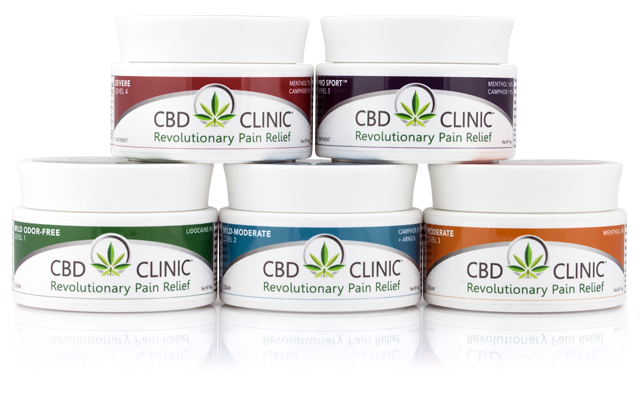 These products are for sale. You can continue to get your relief when you are not at the massage studio.
CBD CLINIC™ Clinical Strength Topical Analgesics - 44g
CBD CLINIC™ is the first professional series of topical analgesics that combine natural science, authorized over-the counter pharmaceutical active ingredients (menthol and camphor) and CBD hemp oil. CBD CLINIC offers a wide variety of topical products designed to penetrate deeply and quickly into the skin to improve pain relief in joints and muscles. All products are dermatologist tested, hypoallergenic. The professional series of massage oils, creams, ointments, pain stick, and roll-on are available for wholesale to licensed healthcare practitioners in the US only.
CBD CLINIC's topical analgesics are offered in a five-level system for customized pain management to provide fast, strong and powerful pain relief to muscles and joints.
Each formula contains three foundational components for supporting rapid and long lasting relief from joint and muscle pain.
Natural Emollients – compared to many other topical analgesic products that use synthetic ingredients as their base such as, benzyl alcohol, cetyl alchhol, glyceryl monosterate etc., CBD Clinic™ uses all-natural emollients that are readily absorbed into the skin. These natural emollients include organic beeswax, jojoba seed oil, cottonseed oil and shea butter.
Powerful Terpenes – aromatic organic hydrocarbons that are found in the essential oils of plants that produce analgesic action in acute and neuropathic pain by decreasing neuronal excitability through peripheral mechanisms. The main terpenes used in CBD Clinic™ Professional Series are Menthol and Camphor. Other terpenes are also combined with menthol and camphor in their products such as Eucalyptus, Tea Tree, Clove, Peppermint and Rich Hemp extract.
Endocannabinoid Modulators – The endocannabinoid system is a group of endogenous cannabinoid receptors located in the mammalian brain, throughout the central and peripheral nervous systems, consisting of neuromodulatory lipids and their receptors which plays a significant role in regulating neurotransmitter function. One receptor that is being actively studied, CB1, is found in spinal and peripheral nervous tissue (including areas important for pain perception). Thanks to early findings published in the British Journal of Pharmacology some terpenes have been identified as having allosteric modulator properties, capable of slowing down neurotransmitter signaling. This helps researchers understand the therapeutic relevance and benefits that some terpenes may have with pain perception and how they can support pain reduction.
Level 1 Pain Relief Cream - Odor Free
Cream Based
50mg CBD per 44g Jar
4% Lidocaine, cottonseed oil, jojoba seed oil
Level 2 Pain Relief Cream
Cream Base
100mg CBD per 44g Jar
3% Camphor, peppermint oil, tea tree oil, eucalyptus oil, clove oil, arnica extract
Level 3 Pain Relief Cream
Cream Base
200mg CBD per 44g Jar
4% Menthol, peppermint oil, tea tree oil, eucalyptus oil, clove oil
Level 4 Pain Relief Cream
Ointment Base
250mg CBD per 44g Jar
7% Menthol, 5% Camphor, peppermint oil, tea tree oil, eucalyptus oil, clove oil
Level 5 Pain Relief Cream
Ointment Base
400 mg CBD per 44g Jar
16% Menthol, 11% Camphor, peppermint oil, tea tree oil, eucalyptus oil, clove oil
Susan's CBD Products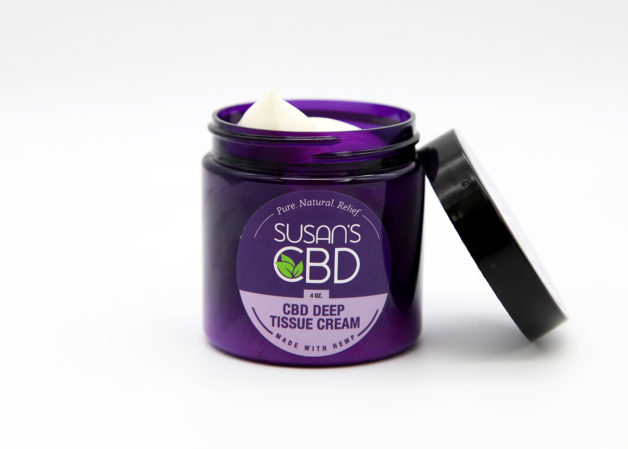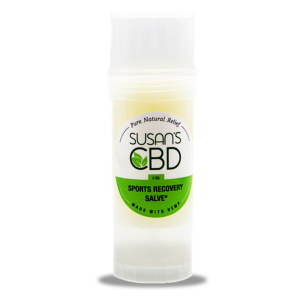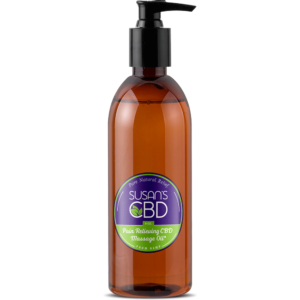 Susan's CBD products have the most CBD per oz. of any product I know. The Deep Tissue and Sports Recovery Salve Stick are also for sale. The massage oil is another oil I can use during your treatment. The advantage of this oil is the high content of CBD without other pain relief products which may have medicinal smell or a person may be allergic to.