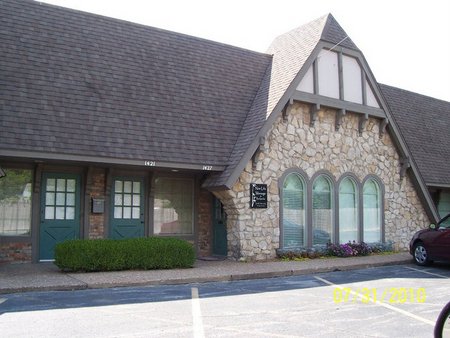 Welcome to the best Massage in Tulsa!
Featured @ New Life Massage & Bodyworks
In the Old Village Professional Building
I am now open to all clients, current and new ones. There are many that are still afraid to get out due to their age and other illnesses you can still purchase gift certificates for them they can then use when they are ready to get out. Thanks for your support. For information in this environment of Corona Virus on what you need to do if you come for a massage and what we are doing please check out the blog page.
On Brookside: 41st. & Peoria
Whether you've never had a massage in Tulsa OK before or had a million, teenager or geriatric, physically limited or not, pregnant or athletic, just want to de-stress or get some corrective relief . . . . you've come to the right place.
I can help you feel better and achieve optimum health through my holistic approach to Tulsa massage therapy. Come enjoy the many benefits of Swedish massage, sports massage, pregnancy massage, or deep tissue massage. I am also certified in NAT for frozen shoulder syndrome. and cupping or suction massage Hot or cold therapies and Essential Oils are also available. Check out our Holiday Limited Edition Special Services on our Holiday/Monthly Special page. You're sure to leave feeling refreshed, relaxed, and rejuvenated.
In these tight economic times, I can help you maximize every dollar. I love to have fun as well, so we often have creative and interactive specials, open houses with door prizes, and rewards for frequent Tulsa massage therapy customers and customers who send us referrals. I love to decorate the office up for special occasions. And I can work with you to help you get Tulsa massages covered by insurance or other options such as using flexible spending accounts or using a Tulsa massage as your deduction for your insurance.
I operate out of New Life Massage & Bodyworks. Online I am on Facebook and many other professional business web pages, including, Linkedin, Google Places, Merchant Circle, Green Country, Yelp, Tulsa City Search, Yellow Pages, Manta, Thumbtack, Alignable, and Stik. Check us out there.
If you'd like to get information on special events, classes, and specials. healthy living and massage, like my Facebook page, https://www.facebook.com/cynthiasawesomemassage/