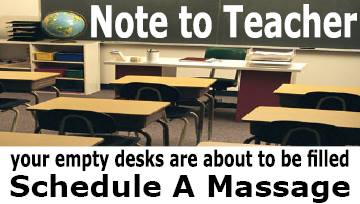 Now through August get $10.00 off your massage Schedule today or you may get overwhelmed with all the changes after school starts.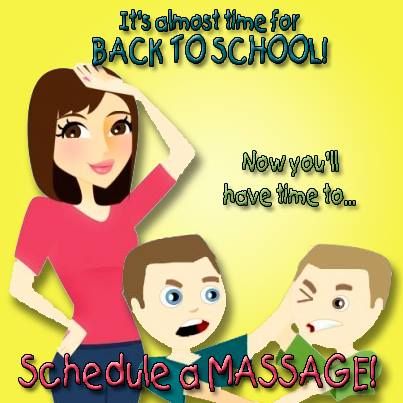 Parents, if you have a child in school, from K - 12 grades, you can also take $10.00 off through Aug. 18th.
Cynthia's Awesome Massage @
New Life Massage & Bodyworks
Old Village Professional Bldg..
1427 East 41st St.
Tulsa, Ok. 74105
Ph. # 918-743-1232