November Special: I AM THANKFUL FOR ALL MY CLIENTS! If you are already a client of mine get 10 added minutes a massage scheduled in November. If you schedule online please mention the November Special in the notes section and mention it when you come, and I will give you the discount.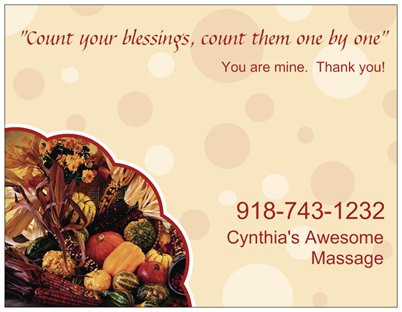 Black Friday - Cyber Monday Special Deals
Gift certificates only: BOGO on Holiday Special Packages
BOGO1/2 on regular massages/services. Only time of the year. Miss it, you must wait until next year.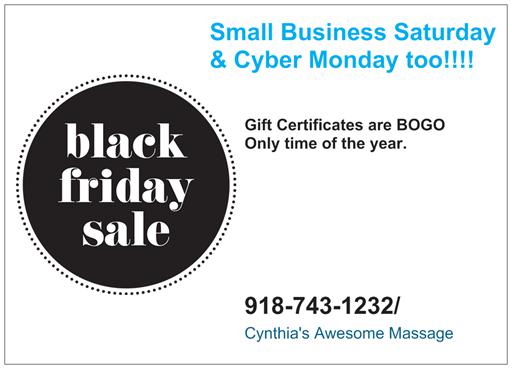 Focusing on self care and health maintenance: I have massage series you can purchase which, provide a discount and help incentivize you to attain your health care goals for 2019.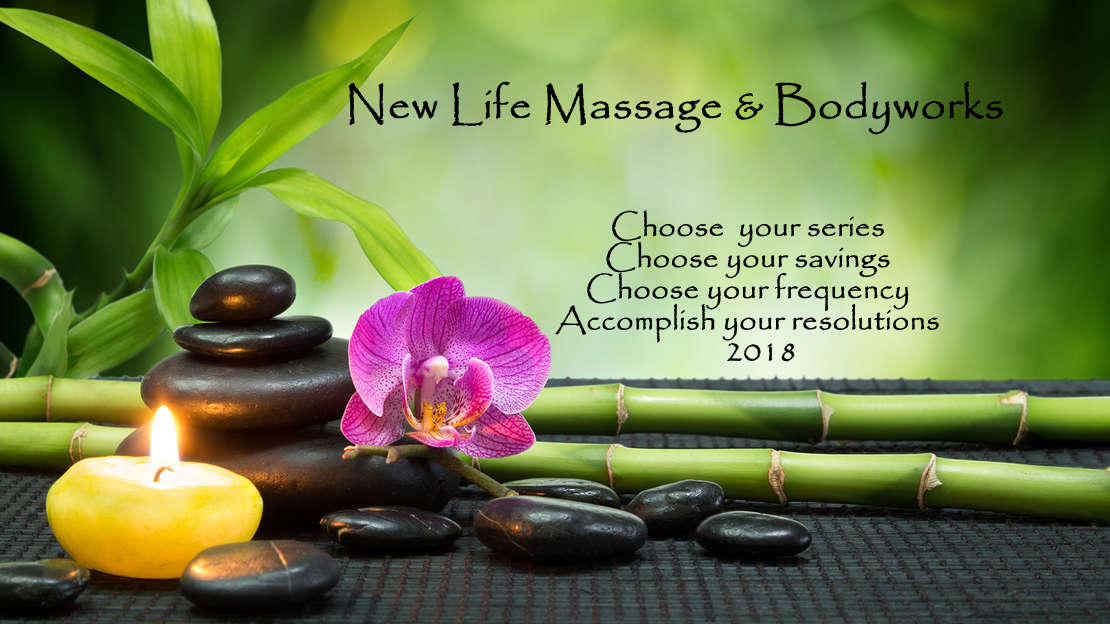 Yes I know this says 2018 I will correct this soon.
Purchase 4 massages get 5th for 1/2 price. or 6 massages and get one free. Purchase 10 and get 2 free, or you can employ my Healthy Rewards Program, which requires no upfront purchase, and after you have had 6 massages you get the 7th for half price.
Cynthia's Awesome Massage @
New Life Massage & Bodyworks
Old Village Professional Bldg..
1427 East 41st St.
Tulsa, Ok. 74105
Ph. # 918-743-1232