Don't forget DAD! Dads need relaxation, rejuvenation, recuperation and pampering too. Dad's love massage! Massage gift certificates for Dad, $10.00 off. Check out the "For Men" page for some great ideas. You can purchase online or call or come into the office.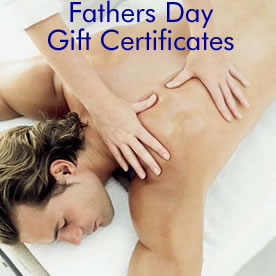 Coming soon, 2017 annual national "EveryBody Deserves a Massage Week" We are working with Kids Against Hunger Global.
Cynthia's Awesome Massage @
New Life Massage & Bodyworks
Old Village Professional Bldg..
1427 East 41st St.
Tulsa, Ok. 74105
Ph. # 918-743-1232