Come and get your Lucky Shamrock. They are here through St. Patrick's Day. They have Free products and Discounts on them. Plus you will feel great body and soul. Hurry because after St. Patrick's Day the shamrocks are gone.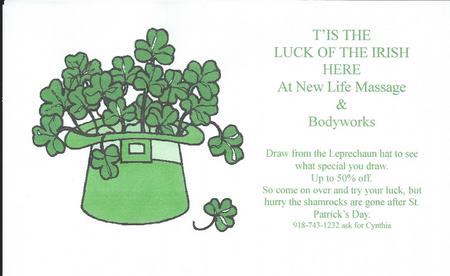 Focusing on self care and health maintenance: I have massage series you can purchase which, provide a discount and help incentivize you to attain your health care goals for 2019.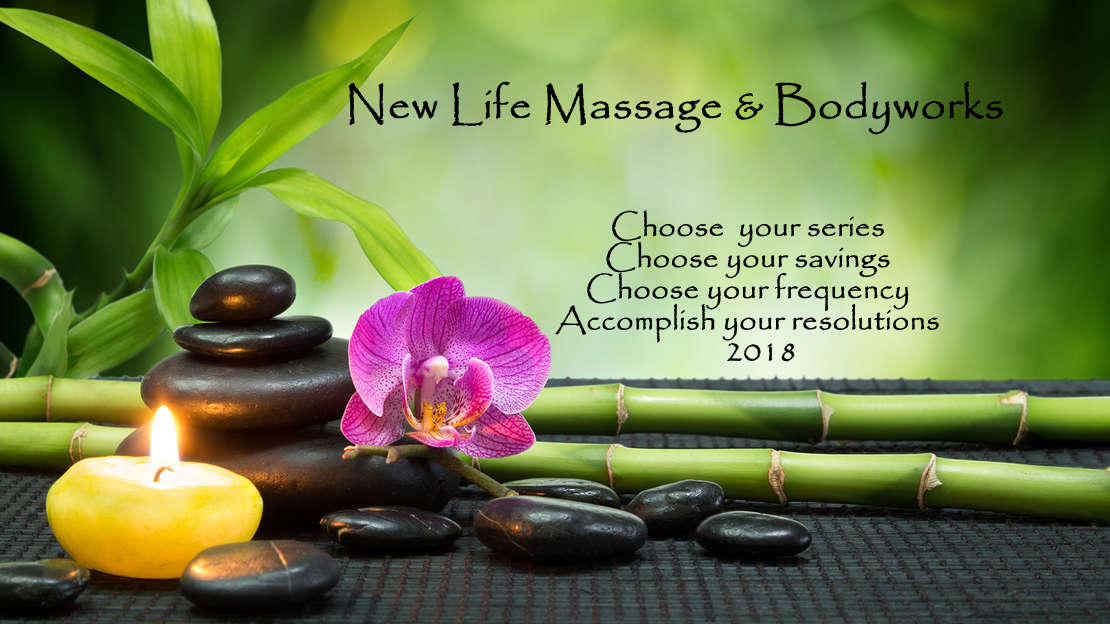 Yes I know this says 2018 I will correct this soon.
Purchase 4 massages get 5th for 1/2 price. or 6 massages and get one free. Purchase 10 and get 2 free, or you can employ my Healthy Rewards Program, which requires no upfront purchase, and after you have had 6 massages you get the 7th for half price.
Cynthia's Awesome Massage @
New Life Massage & Bodyworks
Old Village Professional Bldg..
1427 East 41st St.
Tulsa, Ok. 74105
Ph. # 918-743-1232